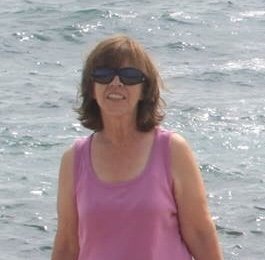 Share Your Memory of
Veronica


Obituary of Veronica Kendall
KENDALL, VERONICA
JUNE 15, 1948 - FEBRUARY 25, 2019

Veronica (Von) Kendall, aged 70, passed away peacefully at St. Joseph's Hospital in Toronto, ON on February 25th, 2019.

Born in Ship Cove, NL to Ursula (nee O'Flaherty) and Hugh Kendall, Von was the ninth of thirteen brothers and sisters. Von relocated with her family to Abraham's Cove in 1958, where she still keeps a summer home, surrounded by family.

Fiercely independent and strong willed, Von and her dear sister Alice lived together in Toronto for 46 years. Extremely generous, fun-loving, fan of the Rolling Stones, Von was the cool and loving sister and aunt to a large and rowdy family, all of whom she helped whenever possible, enriching our lives, sheltering us, and setting an admirable example - a hard-working, caring woman, who did things her way.

Predeceased by her parents, sister Bridget, and brothers, Gerry, Donald, Eddie, Mike, Brad, and Hughie. Von is survived by her sisters, Madeleine Mies, Alice, Mary Tourout, Ramona Lainey (Hilary), and her brother, Fintan (Debbie), and a large group of nieces and nephews who considered her a second mother.

A private family celebration of Von's life will be held at a later date in Kitchener, ON and Abraham's Cove, NL. She was loved and will be greatly missed.