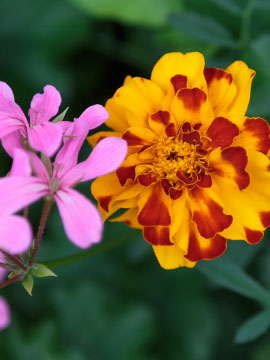 Share Your Memory of
Susann


Obituary of Susann Johnson
Susann Johnson
April 4, 1930 – April 27, 2020
Cherished mother of Kathy and Edward and son-in-law Paul. She will be fondly
remembered by her sister-in-law Joyce as well as extended family and friends.
Predeceased by mother Rose Fawcett (Bradley), father Peter Fawcett, aunt
Catherine Mahadey, uncle John Mahadey, brothers Peter Jr. and Frank, husband Sam
Johnson and son-in-law Jim McHugh.

Susann was born in Toronto and raised in Beaver Valley. She lived with her aunt and
uncle in Toronto from an early age after the death of her mother. She attended
Northern Collegiate and Toronto Business School and worked for various banks in
Toronto, Winnipeg and Calgary, becoming a bank inspector. After marrying Sam
Johnson she settled in Winnipeg, helping him grow his business. An active volunteer,
she was a Brown Owl and assisted with the Guide-Scout Water Safety Program
(though she never learned to swim). She was a 5-pin bowling champ, golfer (and
fan of Tiger Woods) painter, and avid traveler and camper. She enjoyed many happy
hours at "the lake," watching the wildlife and admiring the sunsets. Other hobbies
included her trips to the casino and her teeny tiny glasses of white wine. She had a
special fondness for small dogs, and greatly enjoyed her 'grand-dog' Baxter. Susann
was a passionate supporter of liberal politics, and a hockey fan, cheering for the
Maple Leafs, Winnipeg Jets and the Detroit Redwings.

After her husband Sam died, she moved to Toronto to be closer to her children. She
continued to take a keen interest in life, living happily, actively and independently
until just before her 90 th birthday despite various health issues, including a gluten
allergy, severe osteoporosis and a bout of breast cancer. After suffering a sudden
loss of mobility in March, she chose to forego any painful elective procedures and
spent a brief period in palliative care.