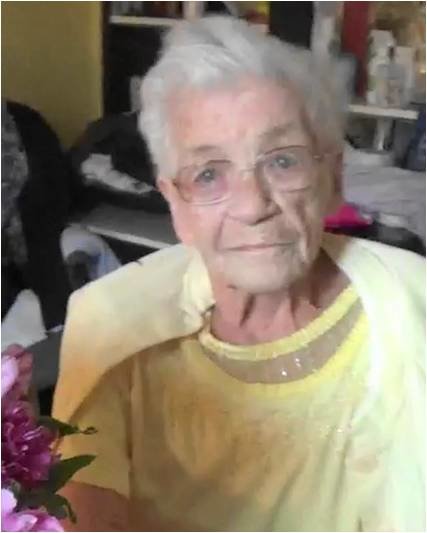 Share Your Memory of
Jeanette


Obituary of Jeanette Elizabeth Harris
Jeanette Elizabeth Repath Harris (nee Raven) - born April 3, 1928 in Niagara Falls, Ontario, Canada passed away at 92 years old on July 12, 2020 peacefully in her sleep at home in Etobicoke (Toronto) Ontario.
Jeanette (Jan) was the eldest child of the late Jane (Jean) Bruce Davidson Raven(nee Buckner) and George Raven Sr, both of Niagara Falls, Ontario. She was predeceased by her first husband, the father of her children, Lloyd Frederick Repath and her late husband, Percy Harris, her deeply loved brother George Raven, and her beloved sisters Lota Jean Neumann and Marilyn De La Matter-Pauls.
Jeanette is survived by sisters Doreen Cunningham and Georgina Hunter, brothers-in-law Ken Hunter and Ted Neumann, sisters-in-law Francine Bosse-Raven and Marie Raven, her three daughters, Kathleen Repath(Patrikios), Susan Repath Burke(Ken) and Valerie Raymond, grandchildren Christopher Repath, Rouli Patrikios(Irina Chertov), Tabitha Repath Butts(Johnny), great grandchildren Emma Whilding Repath, Lydia Patrikios, Ava Patrikios, Shyanne Butts, Hailey Butts, and many wonderful nieces and nephews.
Jeanette was very independent and proud of her accomplishments in life. She was one of the first Certified Dental Assistants in the Niagara Region enjoying that work for many years. An accomplished dance roller-skater as a teen-ager, she took it up again in her 50's and frequently travelled to Buffalo N.Y. to meet friends and dance partners. And in later years, she enjoyed playing darts in a casual league at the Royal Canadian Legion on Elmhurst Ave where she was very much loved and respected. Her summers at her cottage on Hay Bay in Napanee Ontario were also an important part of her life as it was the place where she could re-connect with her sisters and their families.
Jeanette was very artistic; always learning some new skill or craft. But perhaps her most memorable legacy will be her many impressive water color paintings and her beautiful hand-painted glass-ware that was always in much demand by friends and family. In the last few years, she was most cheerful when visited by her great-granddaughter Lydia who turned 4 years old this year, and she was very sad that she did not get to meet her newest great-granddaughter, Ava who was born on February 10, 2020, just in time for the Covid-19 shutdown. Their great-grandmother may be with us to see them grow up, but we will make sure that they know her.
It is with deep sorrow that the family is grieving for the unexpected loss of three of the Raven sisters in the year 2020. We are grateful that we were able to be together for the funeral and wake of Lota Jean in February, and it is our hope and our expectation that we will be able to get together at some time in the future to celebrate the life and grieve the passing of Jeanette and Marilyn once the current health crisis is truly ended. Your many messages and calls of condolence have been much appreciated, and nothing else is requested at this time.
A very special Thank You is sent out to Fatima Nur who so professionally and cheerfully cared for Jeanette with great warmth and compassion every day for the past 3 years. Fatima made all the difference in the world to Jan's quality of life, and we will be forever grateful.
We also thank The Cremation Care Centre of Toronto for their kindness and efficient handling of the arrangements for her cremation.
Jeanette's photo album can be viewed on-line using your internet browser. Go to https://photos.app.goo.gl/nYKJ3TBFdJV5mU6C7 More photos will be added to this album over the next few days.