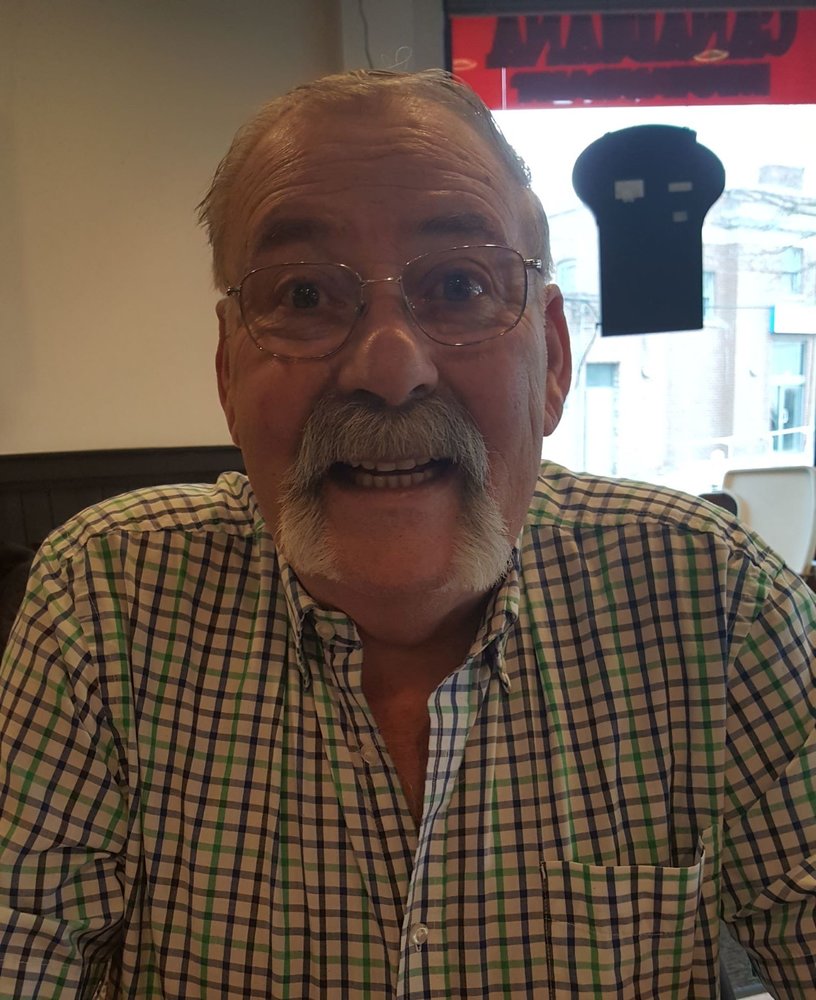 Share Your Memory of
Emmanuel


Obituary of Emmanuel Varem
Emmanuel Varem
October 19, 1952 – November 12, 2020
So very heartbroken to announce the sudden passing of Emmanuel (Manny) Varem. Born in Antwerp, Belgium, to Nicole and Joseph Varem. By the time the family moved to Calgary, Canada in 1958, he was joined by siblings Dominique and Thierry. The family grew with two more siblings, Gabrielle and Bernard. Emmanuel could regale you with stories of the mischief he got into while growing up, especially during his teens. Following in his father's footsteps, Emmanuel honed his carpentry skills and obtained his ticket as a journeyman carpenter. He worked in Calgary Housing for a while and also in his parent's business Varem Spindle. Together with his first wife, Susan Anderson, they had two sons, Stephen Noel and Trevor James. Emmanuel and Susan separated in 1988 and he moved to Toronto to follow a job opportunity in April 1988 in commercial construction.
Emmanuel possessed that Macguyver knack for being able to do anything – mechanic, electrician, plumber, painter, welder – you name it, he could do it. And he used those skills to great effect throughout his adult life, especially while working as an Assistant Superintendent and Superintendent for Daicon and Construction Super for KMA Contracting, where he worked well with clients and at times got the impossible done.
In August 1988, Emmanuel met the woman who would become his second wife, Susan Varkki. They built a life together over the years which involved travelling west across the U.S. as well as west across Canada several times (driving as well as flying), buying a house and slowly renovating it (he redid the kitchen himself), as well as developing the front and back yards. At one point there was a Sahara Jeep that had more wardrobe than Susan (travelled to Florida in it), the "Peanut" which was a small holiday trailer that was used for the road trips, and at various times, motorcycles (he loved riding). While there were infinite good times, there were also the very sad occasions such as the passing of Emmanuel's parents as well as Susan's. Emmanuel commented recently that he still missed his weekly conversations with his mother. He was very family oriented, keeping in touch with his sons and grandchildren with phone calls, messaging and Facebook and with his siblings out west as well as with many relatives in France and Belgium.
Emmanuel was truly a diamond in the rough who could be stubborn at times but could also listen and patiently work through a disagreement. He had a great smile, marvelous sense of humour, and had a big, soft heart underneath his gruff exterior. He had diverse interests and loves, including trucks, motorcycles, Vikings, ancient Egypt, horses, family artifacts, wildlife (except for marauding squirrels and raccoons), trees and plants, hidden object/search online games, and coffee with Baileys. A 'dog person', he converted to a one-cat person when Penny, his mother-in-law's cat moved in; he adored her.
Emmanuel leaves behind his beloved wife Susan, his sons Steffan (Sarah) and Trevor (Nikita), his sisters Dominique (Guy) and Gabrielle, his brothers Bernard (Susie) and Thierry (Charlotte), and his brother-in-law Ray (Norma), many nieces (Danielle, Madeleine, Sarah, Amanda, Michelle and Maria) and two grandchildren (Olivia and Taren) and two step-grandchildren plus Wynter, his grand-niece and young Henry, his grand-nephew. And among very dear friends, Louise Whissell (and family), Keith and Perry McEwen and neighbours Kathleen Galbraith and the Riccis.
We will miss Emmanuel immensely and we will never forget him.
A Private Farewell took place Sunday, November 15 with cremation following. Details will be provided at a later date via this site and via Susan's and Emmanuel's Facebook pages with respect to a celebration of life.
If you wish to honour Emmanuel in some way, please donate to the Heart and Stroke Foundation, Diabetes Canada, The Toronto Humane Society or plant a tree.