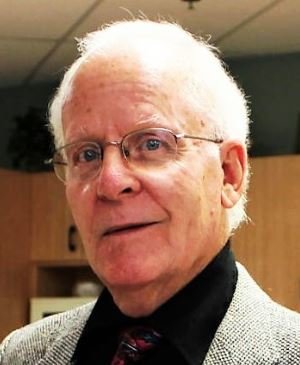 Share Your Memory of
Christian


Obituary of Christian Le Roux
IN LOVING MEMORY
CHRISTIAN DANIEL LE ROUX "CHRIS"
OCTOBER 13, 1931-NOVEMBER 30, 2020
Christian Daniel Le Roux, age 89, passed away peacefully in Credit Valley Hospital, Mississauga, Ontario on November 30, 2020. Chris, as he was known by many of his friends, was born in Springs, South Africa. Together with his twin brother, he arrived in Canada in 1954 and made this country his home. He worked as a dedicated nurse in different categories, including as a Nursing Supervisor for many years at York Finch General Hospital, until he retired. Chris moved to Heritage Glen Retirement home on February 1, 2011, where he met
and became good friends with other residents. He enjoyed playing Shuffle Board, helped and assisted older friends with their chores, and contributed ideas in improving the quality of life at the residence.
He is survived by his sons: Paul; David and his wife Patricia; and Sean; step sons Jason and his wife Megan; Andrew and his wife. Chris is also survived by grandchildren: Shane, Jaimie, Nicole, Caitlyn, Carissa, Patrick, Genevieve, Aria, and Andrew's two children.
Christian is also survived by his loving brother Jacobus and his wife Arlina; sister Lydia and her family; and several cousins and nieces whom he left in South Africa.
We will miss Chris so much.
His legacy will live on in the hearts and minds of everyone of his friends and who he interacted with in Heritage Glen Retirement Home for almost 10 years.
Because of COVID-19 restrictions, we will have the Memorial Service for him and his Celebration of Life in the near future. We will announce the date as soon as we can so that we can all honor his life together.