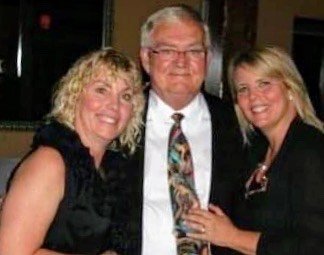 Share Your Memory of
Douglas


Obituary of Douglas Leyden
Douglas Emerson Leyden
February 29, 1940 to July 04, 2021
We share the news of Doug's passing Sunday, July 04, 2021 at Sunnybrook Hospital, Toronto.
The family is grateful and thank the entire team at The Ross Tilley Burn Centre for the exceptional care Doug received along with the endless support extended to his family.
A husband, father, brother, uncle and friend may we all cherish the moments shared with Doug. And may these memories warm our hearts and bring smiles to our faces.
We all agree every family has or at least should have its colorful member and Doug filled that role with humor and his own style! You could not help but love him.
Doug is predeceased by wife Patricia Reinholdt, and Jan Leyden, parents Gordon and Ruth Leyden, nephews Danny Leyden, and great-nephew Kyle Ondrey.
Doug leaves behind a daughter in Barrie Debbie & Tony Assivero his grandchildren Kandace, Krystie, and Korie. Daughter in Huntsville Donna & Desi O'Kelly, his grandchildren Tara, Shannon, and Michael, great-grandchildren Jake and Kara. Son in Vancouver Dougie Jr. Sister in Germany Donna and families of nephews David, Daniel, and niece Christiane. Brother in Toronto Bob & Joanne Leyden. Niece in Burlington Janie & Chris Ondrey, great-niece Carly. Nephew in Naples, FL Rob and Kay Leyden and great-nieces Dana and Grace. Sister-in-law in St. Augustine, FL Carol & Mike Horner. Family members of Patricia Reinholdt.
We are all at peace, as we know Doug in his 81st year lived life to its fullest even with the bumps in the road these past 5 years. Doug is on a new journey reunited with Patty and all our loved ones including the four-legged.
"God be with you Doug, till we meet again"