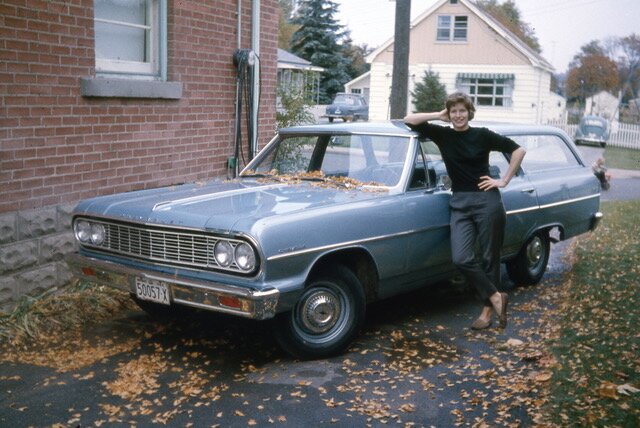 Share Your Memory of
Anja


Obituary of Anja Paulson
Anja Paulson (née Hautanen) passed away peacefully on Saturday September 18th 2021.
Predeceased by her husband, Harold (2012), and brothers Sulo (1998), Ralph (2013) and Bill (2017). Anja will be lovingly remembered by her children: Abby, Eric (Lynn), Len (Amy) and Lisa; sister Marion, brother Arvo and sister in law Mary. She was very proud of her grandchildren: Kevin (Anne), Krista (Mario), Toril, Lukas, Emma (Andrew) and Anabelle (Elsabe). Although she wasn't able to see them often she adored her great grandchildren: Matthew, Alexander, Henry and Adelaide. She also leaves behind many nieces and nephews.
Anja was born on June 12th, 1938 in Kirkland Lake, Ontario. Her mother died when she was almost six years old, and a year later was welcomed into the home of Maija Luoma along with her son Bill. They spent summers at Kenogami Lake, playing games like 'Kick the Can'. After graduating high school, Anja briefly worked at Ontario Hydro before marrying Harold in 1957.
They relocated to Hagersville, and then Hamilton before making a big move to Thompson Manitoba in 1967. Harold and Anja quickly became active in the community with the snow ski, water ski, curling and bridge clubs. Anja belonged to Beta Sigma Phi where she met many friends and became involved with community projects and fundraisers. Anja enjoyed sewing, knitting, crocheting, reading, gardening and entertaining but also helped build the family cottage at Paint Lake, where she enjoying canoeing and fishing. She also tried her hand at watercolour painting and projects around the home. She bravely tried out new recipes, and thanks to the guidance of her sister in law, June, she was best known for her Finnish coffee bread, rice pudding with fruit soup and homemade doughnuts.
Anja decided to work as a letter carrier when her youngest, Lisa, was ten. Carrying a heavy bag of mail in the bitter cold of northern Manitoba was invigorating for her, even though her friends tried hard to dissuade her.
Harold and Anja left Thompson in 1980 and headed back to Ontario. They moved to Pickle Lake and then North Bay before settling in Marathon. They started their own business, Hemlo Equipment, where Anja became the accountant. They enjoyed traveling to warm places; Cuba, Hawaii, Arizona and especially Aruba. Harold and Anja had many retirement plans, but sadly Harold died before they could be realized. Anja moved back to Kenogami in 2013 to the retirement home that Harold and she had been building beside the cottage that Anja had spent summers as a child. In 2020 she decided to sell the cottage and move to southern Ontario to be closer to her family. In her last years she enjoyed watching televised sports, especially tennis.
Anja was diagnosed with rheumatoid arthritis in her fifties and with treatment was able to keep it from getting her down, although she did dearly miss fitting into stylish shoes. For information about the Memorial email AnjaPaulson@gmail.com. If desired, charitable donations can be made to the Arthritis Society. https://arthritis.ca