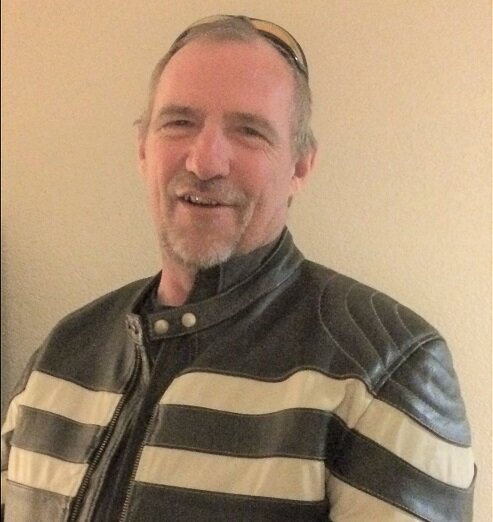 Share Your Memory of
Sean


Obituary of Sean Joseph McCarthy
With deep sadness, the family of Sean Joseph McCarthy announce his sudden passing on October 14, 2021 in Toronto (Etobicoke) at the age of 57 years.
Born August 15, 1964 in Corner Brook, Newfoundland, Sean was the son of late Ferdinand (Ferd) J. McCarthy and the late June O. Noseworthy (Roberts). Nephew to Ferd's siblings Margaret, Claire, Gerry, Mary, Helen, Austin, Agnus, and Carmel; and to June's siblings, Albert, Woodrow and Marjorie. Brother to Dianne (McCarthy) and the late Wayne Roberts, as well as Maxine, Barbara, Martin and Cameron. Uncle to several nieces and nephews.
Our sincere thanks and gratitude go out to the numerous friends and neighbors of Sean including Harris, Tim, Dan, Sonny, Charlie, and Lainey along with others who assisted us while in Toronto during this sad and difficult time. Special thanks go out to Harris Neumann who graciously hosted a Celebration of Sean's Life on October 29th where we all had the opportunity to share the many stories of Sean's life in Etobicoke where he lived for over 35 years. We also send thanks to his special Aunt Margaret in Corner Brook for her valuable assistance and support.
Although we were well aware that Sean was one of the nicest people you would ever want to meet, friend after friend in Toronto shared stories of what a great friend he was to all of them. His kind and helpful nature is his legacy, according to his friends, and was genuinely appreciated by each and every one of them. Sean's kind deeds were offered without even having to be asked and without any expectation of something in return. We also learned from Sonny, his landlord, that Sean treated his apartment like his own home, taking it upon himself to take care of any necessary repairs and property maintenance.
Sean was a proud man, not one to reach out to others when he, himself, needed help. A long and successful career as an Auto Body Mechanic caused Sean to eventually suffer from debilitating back problems which, inevitably, affected his ability to continue to perform his work effectively. Met with additional challenges after suffering a work place eye injury a few years ago, Sean was unable to enjoy the normal, everyday things in life many of us take for granted. Although Sean did not always have an easy life, he was always kind, dearly loved and will be sadly missed by everyone who knew him.
On October 25th, 2021, cremation took place at the Cremation Care Center in Toronto. Sean's ashes will be returned to Corner Brook, Newfoundland where a private, family burial will take place at a later date.
For more information, or to make a donation in memory of Sean, please contact the Canadian Association for Suicide Prevention by visiting their website at https://suicideprevention.ca/.
♥
Keep remembered love on which to lean