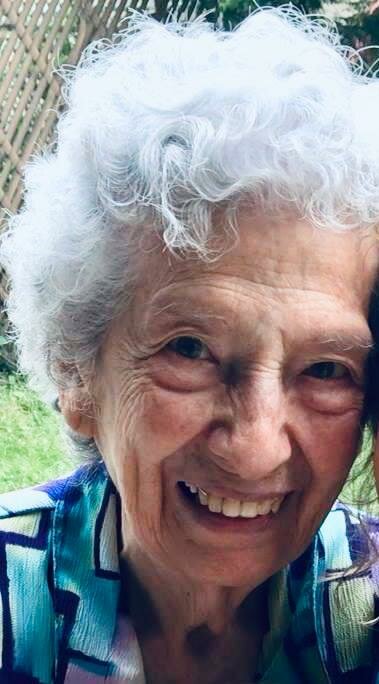 Share Your Memory of
Catalina


Obituary of Catalina Petrinovich
In loving memory of Catalina Petrinovich, a devoted mother, grandmother, great-grandmother, aunt, and friend who passed away peacefully with her surviving children and beloved grandchildren by her side at Humber River Hospital in Toronto, Canada, on February 15th, 2022.
Catalina was born on November 23rd, 1925, to Lucas Petrinovich and Catalina del Carmen Jacobs in Santiago, Chile. On February 5th, 1947 she married the love of her life Hernan Eduardo Navarrete Bravo whom she had five children with; Hernan Luis Lucas, Cathy Soledad del Carmen, Lourdes Amada Isabel, Ricardo Eduardo and Angeles Marcela Paz.
Catalina truly lived a full life through the simplest pleasures; watering her plants, attending Sunday Mass, enjoying family barbecues where she would laugh, tentatively listen to everyone with a smile, and telling stories of her past alongside her children, grandchildren, and great-grandchildren. Everyone who knew Catalina always knew that she was a quiet woman whose love and faith was the source of her strength . She was not a lady of many words, but when she spoke, it was with love, respect, and compassion. She had a simple demeanour, was filled with kindness, and was always remembered as nothing short of sweet. She was recognized and admired for her elegance, grace, and nurturing nature.
Mami, Abuelita, Tia Cati will be missed by all of those who knew her and loved her, though we find solace in knowing that she is reunited with her two children, husband, and family. We are better people because of her, Gracias infinitas por ese coraje de amor que dejan huellas en cada uno de nosotros.
In accordance with Catalina's wishes, she was cremated, and we will announce her celebration of life at a later date.