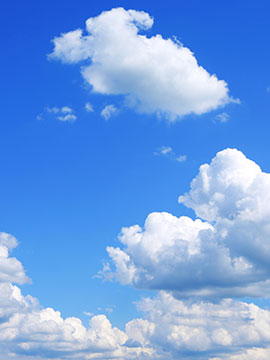 Share Your Memory of
Gustav


Obituary of Gustav Kresta
Passed unexpectedly on February 17th 2022 at age 78, Gustav Kresta, son of Gustav Kresta and Martha Hayek (nee Ecke), predeceased by his parents and brother Gerald. Beloved father of Gerald (Sandra Friesen) and Opi to Rachel, (Gregory) Jakob and Miriam; uncle Gucki to Maiken, great uncle to Nadia.
Born and raised in Linz, Austria he never met his father who was killed in WW2 before he was born and was raised by Wilhelm Hayek himself a survivor of concentration camps. An average student, he completed an apprenticeship in hospitality and tourism before making his way into the world via a fast freighter out of Hamburg in the 1960s. His travels took him to South America, cooking for miners in Australia, Africa and Asia. It was on Hong Kong he met Yvonne Ribeiro Da Silva, was married and had a son whom he named after his brother who had passed away in a tragic automobile accident.
In his second career, he became what today would be a personal wealth advisor with an international clientele primarily in Central America and Africa during the 1970s. The family emigrated from Austria to North America with stops in Ottawa, San Francisco and finally settling in Toronto. His financial success afforded him the flexibility to travel and search for deeper spiritual answers.
During one of these trips to Asia in the mid-80s, that in Bangkok, Thailand he was hit by a transit bus that changed the trajectory in his life in his early 40s. The debilitating injuries ended his professional life and if not for the unwavering care of Yvonne for the past 35 years, his quality of life would have been greatly diminished. Returned via Canada Air Ambulance to Toronto it was through the incredible support of Riverdale, Sunnybrook Hospital and Dale Home (Centre) Rehabilitation that he was able to regain a functional level of independent living, travel internationally and participate in his son's graduations, wedding and enjoy his 3 grandchildren. There was certainly frustrations and suffering, but never any bitterness or anger and one of his favourite sayings was 'C'est la Vie'. He enjoyed a good wine, good food and good company; often breaking into song after a few wines. Despite the brain injuries that diminished his mind, there were always glimpses of the world traveller/wealth advisor with snippets of various languages he spoke, his understanding of investments/economics and charm.
His last years were spend in the care of the passionate and professional team at the O'Neill Centre Long Term Care facility.
Nicht weinen, weil sie vorüber! 'Don't cry because it is over!
Lächeln, weil sie gewesen! Smile because it happened!
Ludwig Jacobowskis "Leuchtende Tage"