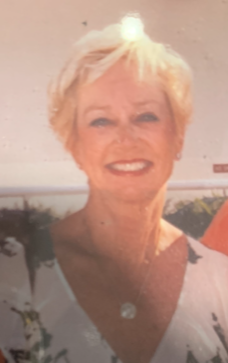 Obituary of Anne Lise Johansson
To Her Friends and Family,
Beautiful Anne passed peacefully this morning after her 18-month fight with cancer.
She touched so many hearts in so many ways and each and every one of you have a beautiful Anne story as well as many many fond memories.
I am at a loss to describe how my family will miss Anne and her smiling face. She was such a breath of fresh air , fun and optimism.
She left this world comfortably and her battle would not have been prolonged like it was without your incredible friendships.
A very special thank you to Natalie , Joan and Gene who were there to transport her to numerous weekly appointments and more importantly there to listen and council if needed.
We will always love and miss beautiful Anne and we will never forget the mark she left on every one of us.
She asked not to have a funeral…. but rather for all of us in each part of the world to toast a glass of Champagne to her on a beautiful Sunny Day .
XO Anne- RIP