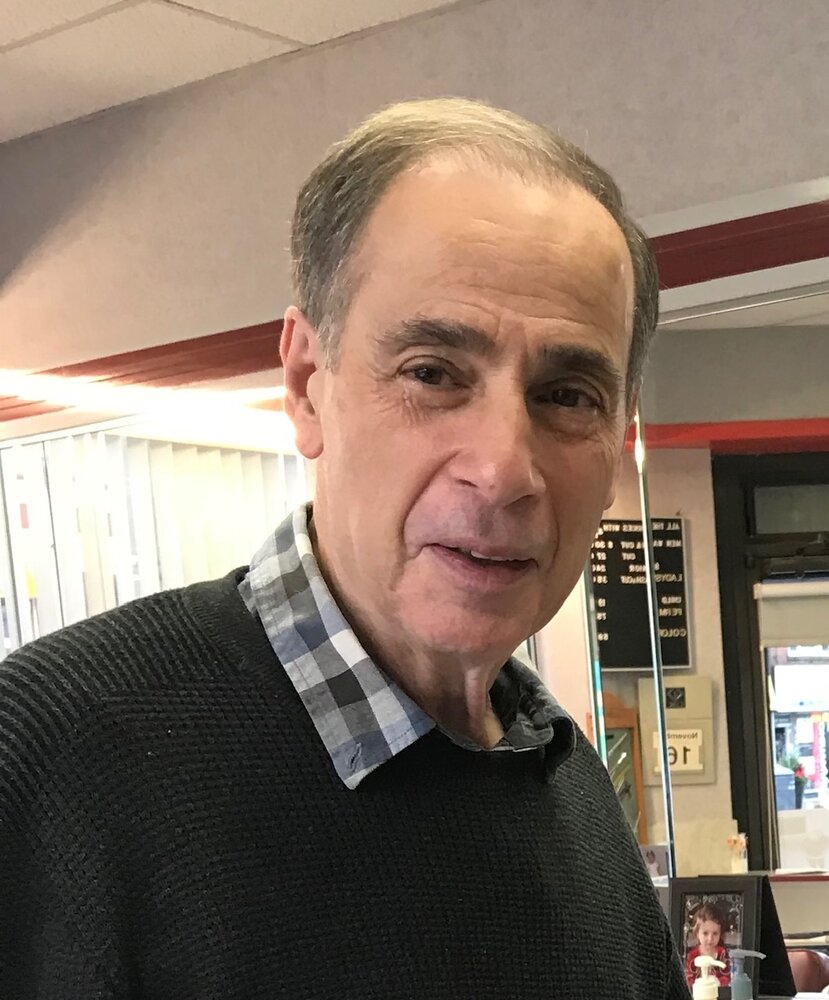 Share Your Memory of
Philip


Obituary of Philip Simone
Philip Simone
(1948-2022)
Kind, gentle, caring, generous and inquisitive, Philip Simone died on April 9, 2022, surrounded in love by his family.
He leaves behind Janet Fothergill, his wife and soulmate of 47 years, and Louise Simone (Chris Barlosky), his daughter. He will be greatly missed by his sister Suzanne Simone England (Michael England) and brother Peter Vincent Simone (Nadine MacDonald, predeceased in 2011). With delight and pride, Phil keenly observed the life and career paths of his beloved Louise, as well as his many nieces and nephews who affectionately called him "sweet Uncle Phil." Everything Phil did in life was for and centered around family.

Phil was born and raised in Toronto. Early in life he developed a fascination with electricity, electronics, telephony, and television, which led to considerable experimentation. While his late parents, Rosalind Pellettier Simone and Vincent James Simone, were concerned he might "electrocute himself or burn the house down," they nevertheless encouraged this passion. As the computer field developed, Phil's interests broadened to include this emerging technology.
Phil was an assiduous student in high school, community college and university where, unsurprisingly, he studied electronics, mathematics and computer science. At York University, he received a BA with a double major in Computer Science and Mathematics.
Professionally, Phil began his career in sound engineering, designing, building and evaluating high-end audio equipment. His love of and ear for music greatly enhanced his success in this field. He then entered the computer field and quickly established himself as a well-regarded computer networking and security specialist, IT consultant and project manager. Phil was respected for his attention to detail and high personal standards. His passion became his work.
Phil's talents, problem solving skills and focus extended to home and cottage renovations. He designed and built most of the addition to the family home in North Toronto, which brought many years of enjoyment and happy shared memories with family and friends. And these skills resulted in many improvements to the family cottage on Mazengah Island, Lake Rosseau.
Sitting on the dock in the evening, Phil would share with Louise and Jan his passion for astronomy and physics. He was their expert guide to the constellations of the night sky. Looking up at the sky, we will think of Phil, initially with profound sadness, but over time with gratefulness for how he enriched our lives with his love and devotion. Phil would have embraced this excerpt from The Little Prince by Antoine de Saint-Exupéry.
"In one of the stars I shall be living
In one of them I shall be laughing
And so it will be as if all the stars were laughing
When you look at the sky at night."
In 2012, Phil was diagnosed with Alzheimers, a progressive and debilitating disease that he bore with great dignity. He never complained. Even through the advancing stages, Phil's life was fully lived. He touched so many lives with his friendship, positivity and dry sense of humour. Music was also a medium that connected him with everyone who came into his life and to his former self. The numerous challenges he later faced were supported with compassion and love by his care-givers Simone, Revelyn, Kumar, Cordalie and Katia. These remarkable women brought peace of mind and enhancement of life to Phil and his family. For these gifts, our deep appreciation is extended.

For the last two and a half years, Phil was a resident of Kensington Gardens Long-Term Care home in Toronto . It was at the courtyard of The Gardens in August 2020 that he was present for Louise's wedding. The Simone family has developed a profound appreciation for Kensington Gardens and particularly for Sharon and her caring staff of 1-East Sussex Wing. As such, in lieu of flowers, the family encourages donations to the Kensington Foundation, directed to Kensington Gardens in memory of Philip Simone (Give in memory). A private interment will be held soon and a gathering of family and friends in remembrance of Phil will follow later.