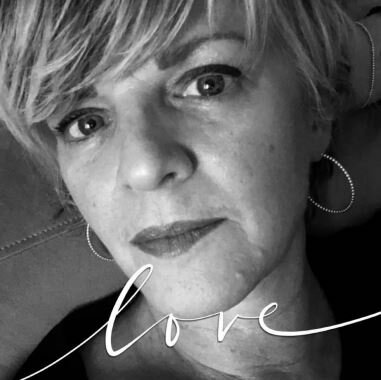 Share Your Memory of
Natalie


Obituary of Natalie Ann Kuz
Our wonderful Daughter, Sister, Aunt and Friend, taken from us far too soon after a courageous battle with cancer. To know her was to love her. Natalie had a bright energy, infectious laugh, smile and kindness that is impossible to forget. Natalie's cheerful uplifting spirit never faded, despite her diagnosis. Her natural charisma and positive energy allowed her to reach and move so many people. Her confidence and magnetic charms seemed to always find her at the front of the line, on stage, at the VIP table, and made her a deserving receiver of unexpected invites and gifts. She was an accomplished prankster, comedic impersonator, and could easily disguise herself with her many 'foreign accents'. Natalie always brought a smile to people's faces and more accurately, often had the room roaring in laughter. She seemed to breeze through life, caring when it mattered, but not sweating the details, making the most of each moment and focusing on personal connections. Natalie was spontaneous and made people feel special with generous gifts, cards, songs, poems and most importantly, her time. She encouraged those around her to be the best versions of themselves and strived to create a world where everyone could exist in harmony and peace. What's remarkable is the feeling you are left with after exposure to such a joyous energy. Those who have known her will ponder 'How does one get so happy and stay that way?' -That's Natalie's way.
Born in Sudbury Ontario, Natalie moved with her family to Sarnia where she enjoyed her formative years and graduated high school at Central Collegiate. She then studied at Lambton College and Ryerson Polytechnic Institute. Natalie enjoyed her careers, most notably at Sick Kids Hospital as a Statistician, a successful Management career at TD Bank spanning over 25 years and her latest career at Maple Ridge Community Management LTD. She also learned ASL which allowed her to meet and enjoy even more people.
Natalie had a beautiful singing voice and always found an opportunity to sing for others, whether it was Karaoke, a more formal setting, or just goofing around at a backyard barbeque. She was a devoted member and friend of Toronto's newchoir from 2007-2022. Natalie was an alto, a soloist, the membership coordinator, a board member. She performed in many concerts, highlighted by a show at Carnegie Hall. Natalie was also an avid traveler and visited many exciting places including, Ukraine, Switzerland, Turkey, Italy, Ireland, Bahamas, Jamaica, Cuba, Dominican Rep, Mexico and crisscrossed Canada and the USA.
Natalie passed peacefully in Toronto at the Hennick Bridgepoint Hospital's Albert and Temmy Latner Palliative Care Unit, under the watchful eye of her parents and sister after her battle with leiomyosarcoma. Natalie showed an incredible strength of spirit and mind throughout her illness and lived fully and happily, still generously making time for her friends and family. Natalie is survived by her parents, Raymond Kuz and Beverley(nee Dunsmore) of Sarnia Ont. Sweet little sister to Jennifer and Marnee. Doting older sister to David and Ryan, sister-in-law to Sandra(nee Murphy)
She will be sorely missed by her loving partner Bruce Brown. Natalie will be remembered and missed by her many nephews and nieces, Caleb and Jacob(predeceased) Timmermans, Austin and Samuel Fagan, Luke Taylor, Hannah Blyth, Rainor, Darian, Adeline, Danity, Jagger and Jovie Kuz.
Many thanks to the tender and caring staff at Mt. Sinai Hospital including Dr. Razak, Dr. Watson, Dr. Toor, Dr.Mah, and Dr. Cybulska. Also, special thanks to the staff of Bridgepoint including Dr. Jeff Myers, and nurses Claudia and Rosemary among others. Their care and attention was a great comfort to Natalie, her friends and family during her final days.
A Memorial will be held at Fantasy Farm on Thursday July 21, from 2-6 pm. Address is 50 Pottery Road, Toronto, M4K 2B9. Attendees are encouraged to carpool as there is limited parking. .
In-lieu of flowers, Natalie requested that donations be made to: The Natalie Kuz Memorial Scholarship for newchoir!
She requested that a scholarship fund be set up in her name to support members in financial need and ensure that they continue to sing with the choir that she loved so much. Donations can be made at www.newchoir.ca using the Natalie Kuz Memorial Scholarship tab on the Homepage or by e-transfer to newchoirofficial@gmail.com (please include The Natalie Kuz Memorial Scholarship in the subject line). All donations will be received with gratitude and receipts will be issued for all donations of $25.00 or more.
For you, there'll be no more crying
For you, the sun will be shining
And I feel that when I'm with you
It's alright, I know it's right -
Fleetwood Mac
Celebration of Life
2:00 pm - 6:00 pm
Thursday, July 21, 2022
Fantasy Farm
50 Pottery Road
Toronto, Ontario, Canada

Get Directions