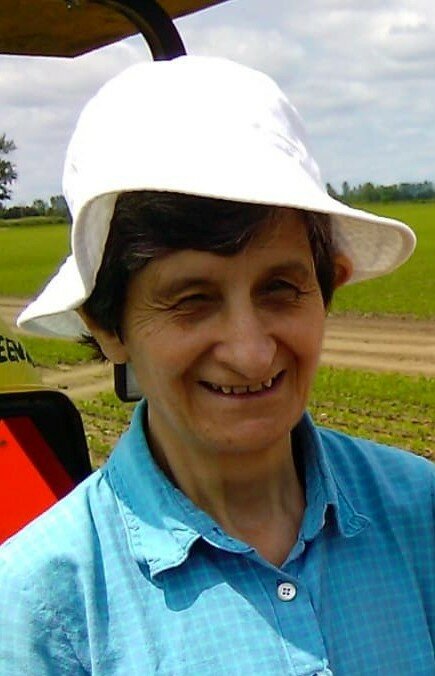 Share Your Memory of
Peggyjoyce


Obituary of Peggyjoyce Hooper
Peggyjoyce Hooper
The children of Peggyjoyce sadly share that their beloved mother Peggyjoyce Nancey Hooper passed away peacefully in hospital on September 16, 2022, in her 74th year. We are heartbroken to lose such a special person so soon. She was an amazing woman who will be missed by many. Born with congenital heart disease, Peggyjoyce battled health problems on and off throughout her life. She showed persistence and determination throughout her life. She touched many with her devotion. God watched over her and, in His time, took her home to end her battle.
Peggyjoyce was born in Chatham, Ontario on December 16th, 1948, to Margaret and Orley Cadotte. In Chatham she grew up surrounded by 10 brothers and sisters and made her home in Chatham for most of her life, only moving to Toronto to live with her daughter in 2020. Peggyjoyce was wife and caring friend to Larry Hooper and mother to four children, Richard (Rebecca), Robert (Sarah), Lorriann (Emmanuel) and Aaron (Mackenzie). She raised her children with love and devotion. She is also survived by 6 grandchildren, Gabrielle, Kayden, Brennan, Amara, Eze and Leona.
Aside from the grandchildren she doted on, Peggyjoyce is survived by 9 brothers and sisters, Roger (Winifred), Barry (Sharon), Carl (Violet), Bonniejean (John), Pattyann, Sharon (Roy), Larry, Wendy (Doug) and Betty (Dave). She is predeceased by her parents, Margaret and Orley and brother Grant.
Peggyjoyce enjoyed spending her time puzzling, attending church and prayer groups, and serving her community through her work at Loads of Love and being part of the Moose Lodge.
Service details will be announced at a later date
In lieu of flowers, donations can be made in honour of Peggyjoyce to organizations that were close to her heart:
Loads of Love, Chatham,
Ezra Canada or to
The Heart and Stroke Foundation