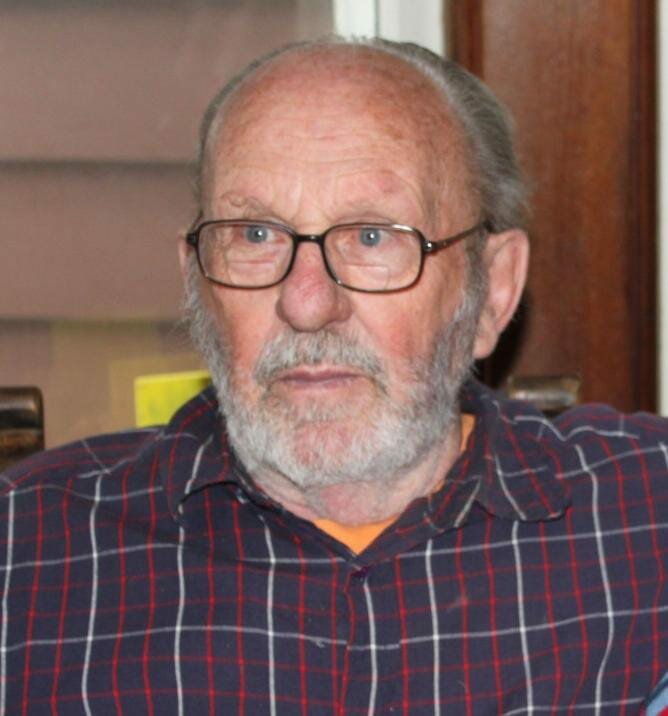 Share Your Memory of
Doug


Obituary of Doug Mackey
My candle burns at both ends; It will not last the night;
But ah, my foes, and oh, my friends—
It gives a lovely light!
–Edna St. Vincent Mallay
Allan Douglas Mackey (July 22, 1931—Nov. 26th, 2022)
Husband, father, grandfather, educator, historian/author, builder of cathedrals, tamer of forests, liberator of rocks…
Doug passed away peacefully in his sleep at age 91, at home and surrounded by family right up until the moment of his death.

Doug had a restless mind and a tireless spirit, and wore many hats in his long and eventful life. In fact, he engaged in several lifetimes-worth of activity, collaboration and hard work in the different cities and towns that he chose to call home. Doug was born in Port Colborne, Ontario and attended Hamilton Teachers College in 1950. He received his BA in Sociology from McMaster University, as well as a BSc in Industrial Education from SUNY-Buffalo. He taught at various institutions in Ottawa, Port Colborne, Burlington and Oshawa, all while continuing to quench his curiosity by pursuing studies in higher education. In 1967 he received an MSc in Education from SUNY-BUffalo, and in 1970 an MSc in Special Education from OISE (the University of Toronto). He went on to become Director of Education for the Ontario Ministry of Correctional Services for ten years, and he was the principal of Cecil Facer School in Sudbury for 11 years. He had a two-year secondment with the Ministry of Education to help with the introduction of Special Education in Ontario, as well as a three-year secondment at the Trillium School for Children with Learning Disabilities in Milton, Ontario.
Upon his "early" retirement, Doug embarked on a whole new set of career paths. From 1988-89 he was the curator of the Mattawa Museum, and he spent three years as the Coordinator of Supported Employment at the North Bay Association for Community Living (later serving on their Board). Still eager for new experiences, Doug launched into local politics, serving as Municipal Councillor in Chisholm Township for three years, and was elected as Reeve for two. He also started the Rural Watch program in Chisholm Township But perhaps the most fulfilling of Doug's many "hats" was that of historian and writer: he wrote more than 400 "Heritage Perspectives'' columns for the Community Voices newspaper published by the North Bay Nugget. He also co-authored several books on local history with his son Paul, one of which, The Fossmill Story, was awarded the Fred Landon award from the Ontario Historical Society in 2001. He also started the Downstairs Art Gallery (Recently renamed the Doug Mackey Art Gallery) in the Powassan and District Union Public Library.
Not satisfied by purely intellectual pursuits, Doug was also extraordinarily physically active throughout his life. An athlete in his youth, after building his own log cabin along with his teenage sons and their friends in the 1970s, in the summer of 1980 he taught a youth log building course on the West Bay Reserve on Manitoulin Island (now the M'Chigeeng First Nation). He was constantly working on and improving his property in Chisholm Township, before relocating to Toronto for his final years.

Doug was predeceased by his wife, artist Eleanor Mackey (d. 2014), with whom he shared his life since they became high school sweethearts at the age of 14. He is survived by their 5 children Clarke (Elaine) of Kingston, Paul (Carolyn) of Toronto, Eva (Mary) of Ottawa, Eric (Gina) of Toronto, and Allison (Gustavo) of Punta del Diablo, Uruguay, as well as 13 grandchildren: Daniel, Annie, Andrés, Joshua, Matthew, Sascha, Seth, Rowen, Jonah, Rosie-Deer, Clemmie, Ariel, and Mateo; and 5 great grandchildren: Kaleigh, Dillon, Marina, and Tahlia, and Elliot. He was predeceased by one grandchild, Ezra. He is also survived by his 2 younger brothers Paul and Richard Mackey, of London, Ontario and Surrey, B.C, respectively, and one cousin, Maxine Legros (née Winn), of Calgary, Alberta.

We invite anyone who would like to join us in saying goodbye to Doug to attend the pre-cremation visitation at the St. John's Dixie Cemetery & Crematorium (737 Dundas Street East, Mississauga) from 10:00 am - 11:45 am on Wednesday, November 30th, 2022. The visitation will also be live-streamed and will be available through the St. John's website.
Please visit the CremationCare Centre site to see photos and post stories about Doug's long and eventful life on his Tribute Wall.
If desired, in lieu of flowers remembrances may be made in Doug's name to The Dunblaine School, a non-profit, charitable institution that focuses on ensuring the "right to read" for children with learning disabilities.

The family requests that all guests wear a mask/face covering at all times. Masks will be available outside of the visitation room.
Visitation
10:00 am - 11:45 am
Wednesday, November 30, 2022
St. John's Dixie Visitation Centre
737 Dundas St. E.
Mississauga, Ontario, Canada

Get Directions