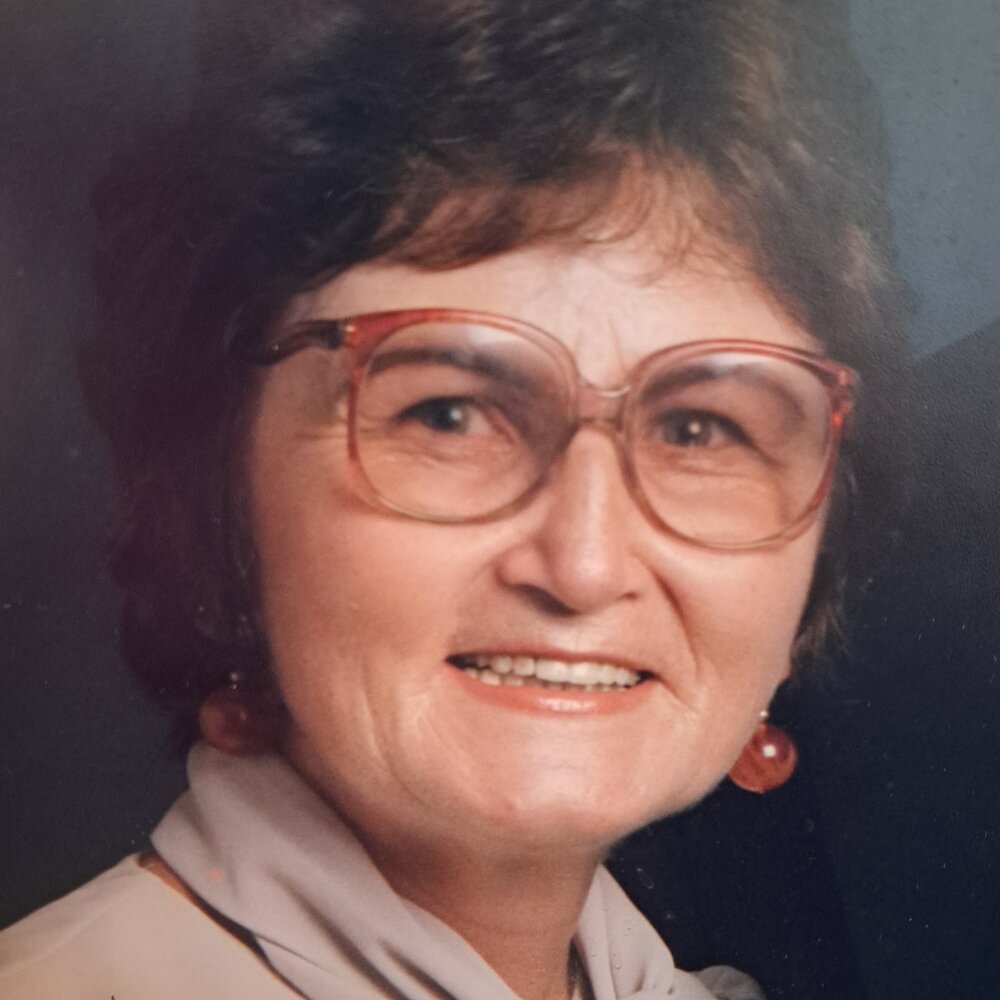 Share Your Memory of
Honorata


Obituary of Honorata Teresa Salja
It is with the heaviest of hearts that I announce the passing of my beloved mother/mamusia, Honorata "Lola" Teresa Salja (nee Posyłek), Loving grandma/babi to Gregory and Andrew and devoted companion to her mini poodle of 17yrs, Minime/Minuś, peacefully on Feb. 16 in her 88th yr (one week shy of turning 89) with loved ones by her side after suffering with dementia for 12+yrs.
She was born in Częstochowa, Poland on Feb. 24, 1934. The eldest of 5 children.
The city is home for the Jasna Góra Monestary and houses the iconic portrait and shrine of Our Lady of Częstochowa (the Black Madonna & Baby Jesus). She was proclaimed protector and Queen of Poland on April 1, 1656 by King John ll Casimir Vasa.
As a young adult, she had a booth near the church selling religious souvenirs.
My mom grew up witnessing the horrors of World War ll as a child and then lived through the oppression of communism, so when she came to Canada in 1967 to visit her uncle in Barrie, Ontario, she fell in love with this beautiful country and wanted to stay and build a new life for herself.
She met her future husband, the late Alija "Alex" Salja while they were both working at the Royal York Hotel and were married in May 1968 until his death in Jan, 2005.
Even though they had a tumultuous marriage, they did love each other and shared many happy moments together with me and their beloved grandsons.
My mom was the most loving, caring, compassionate, smart, funny, gutsy and independent woman I ever knew. She taught me to respect and be kind to others and to work hard and be resilient in achieving your goals and dreams.
She loved life, people, animals and nature. She greeted everyone with a warm and friendly smile and was always there to help family, friends, neighbours, the community, especially. the less fortunate & homeless with her generous heart and bounty.
Lola's passion was cooking and baking. She attended culinary school in Poland and used her skills working in the food industry most of her life.
In Canada, she worked for Beaver Foods Ltd & NuMark Food Services for more than 20yrs. They were commercial catering companies. She worked in several locations, the longest being at Del La Salle College (a private all boys Catholic school) where she fed 1,100 students daily with her delicious homemade food. Her gravy and meaty tomato sauce were the best!!
She also fulfilled her life-long dream of owning her own business and opened The Three Pisces Restaurant on College St. near Dufferin St., where she never refused a customer, even if they didn't have money. She had several customers who were residents of a nearby seniors home that would bring their food for her to prepare, because she cooked it the way they liked it, without charging them for her service, just enjoyed their company.
Her greatest joy was her family, including her many fur babies. She loved being a mom and babcia and we were blessed to have her in our lives.
I'm an only child and she was my best friend as well. We shared many adventures together, such as Polish scouts summer camps in Kaszuby, Ontario (she was the cook), go-carting, trips to Florida by bus, Cuba, many times to visit family in Poland, including a two day stop-over in jolly ol' London, England during Xmas, that was an amazing experience. In high-school, she was the "cool" mom all my friends had fun with. She was the chaperone & trusted by my friends' parents. My mom was awesome, she would sleep in the car while I stood in line for concert tickets overnight and then go to work in the morning.
She was devoted to her grandsons, spending many hours at High Park or Sunnyside Beach, even in the snow & rain.
At the same time, she volunteered at St. Joseph's hospital across the street from her house, taking care of the blessed Virgin Mary statue in the grotto. She taught my boys how to pray to Jesus, keep the area clean and care for the wildlife.
She leaves behind a legacy of a life well-lived. She touched so many people's lives in a positive way and she will be fondly remembered. I'm so happy that she was able to have the opportunity to meet one of her all-time favourite actors, Sidney Poitier, when he was filming a movie at St. Joe's & singer, Sir Tom Jones at a meet n greet.
It just breaks my heart that such a remarkable woman was afflicted with this cruel disease, which robbed her of spending her golden years in happiness and peace.
Her faith, love and devotion in Our Lady of Częstochowa, Jesus and Pope John Paul ll carried her throughout her life.
She will also be fondly remembered by her surviving siblings and many nieces and nephews in Ottawa and Poland. She was also the beloved honourary grandmother to Paige Kolbe.
Thank you mamuniu for your unwavering love, devotion, guidance, sacrifices and helping me raise Grzesia i Andrzeja. We will always love you and are forever grateful.
May you rest in the most glorious place of eternal peace and light.
You will always be with us in our hearts and thoughts until we are reunited in eternity once again.
Wieczne odpoczynek racz Jej dać, Panie.
A światłość wiekuista niechaj Jej świeci.
There will be no viewing or funeral as per my mother's wishes. She was cremated.
We are having a Memorial Mass for her on Saturday, March 18, 2023 at 3:00pm.
St. Vincent de Paul Catholic Church
263 Roncesvalles Ave.,
Toronto M6R 2L9
A "Celebration of Life" picnic will be held for her at High Park during the summer time. Further details to come when arrangements have been made.
In lieu of flowers, a donation can be made in her memory to any of the charities that were near and dear to her heart, listed below:
The Alzheimer Society of Toronto
The Alzheimer Society of Ontario
Toronto Humane Society
Toronto Wildlife Centre
Greenpeace
WWF
Covenant House
The Salvation Army
Second Harvest
Any local Foodbanks
Any charities for children, animals, the environment, women's or homeless shelters
Funeral Mass
3:00 pm - 4:00 pm
Saturday, March 18, 2023
St. Vincent de paul Catholic Church
263 Roncesvalles Avenue
Toronto, Ontario, Canada

Get Directions