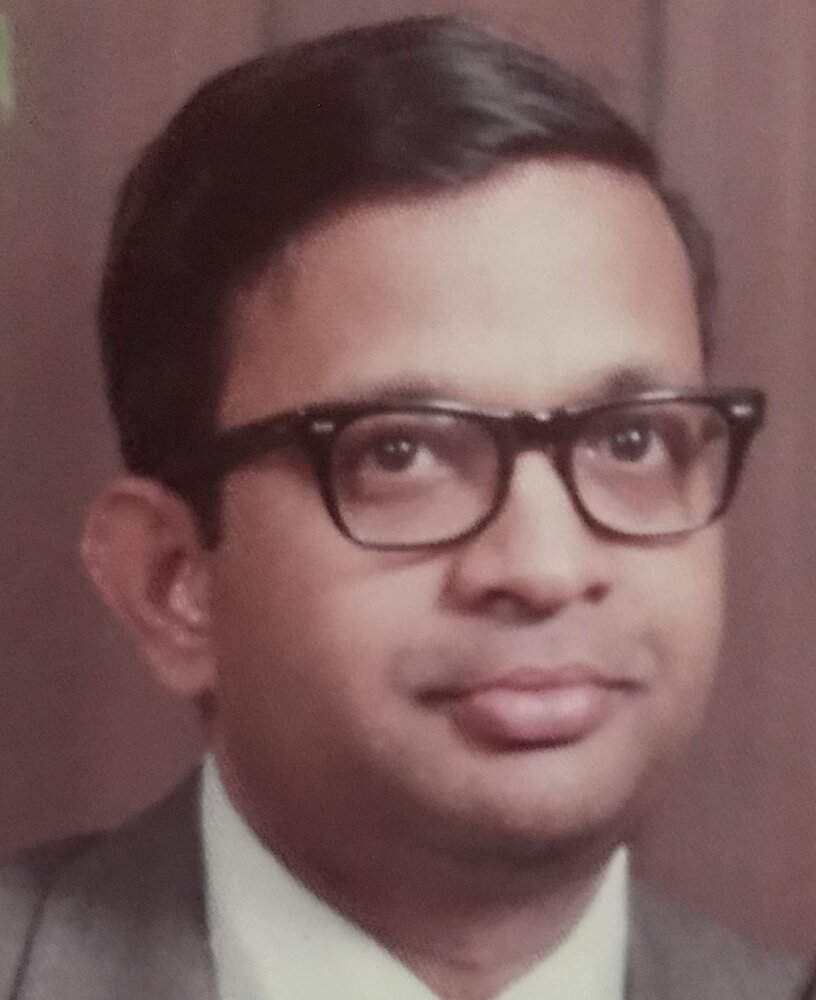 Obituary of Ram Ghosh
Ram Sankar Ghosh passed away peacefully in Toronto on February 27, 2023 at the age of 85, after battling dementia the last few years. He will be deeply missed by his family and friends. He is survived by his wife Ranjita, daughters Gitanjali and Mita, and granddaughter Ranjana.
Born in 1937 in Midnapore, West Bengal, India to Satya Bala and Amarindra Nath Ghosh, Ram was the fourth of seven siblings. He studied in Calcutta and Stuttgart, Germany, before coming to Canada in 1963 to pursue his M.Sc. and Ph.D. in civil engineering at the University of Toronto. Shortly after, he became a Canadian citizen. He then met Ranjita and they married and settled down in Toronto in 1970. In 1968, Ram joined Ontario Hydro, where he worked as a professional engineer for over thirty years. His passion for learning, dedication, and perseverance inspired others. After retiring in 2002, gardening, swimming, yoga, and spending time with his granddaughter, became treasured pastimes. His memory will remain forever in our hearts.
Sincerest thanks to the healthcare workers, PSW's and staff, especially at Queens Estate Retirement Residence, who kept Ram safe, happy and healthy. Donations can be made to the Alzheimer's Society of Toronto or the Alzheimer's Society of Canada.