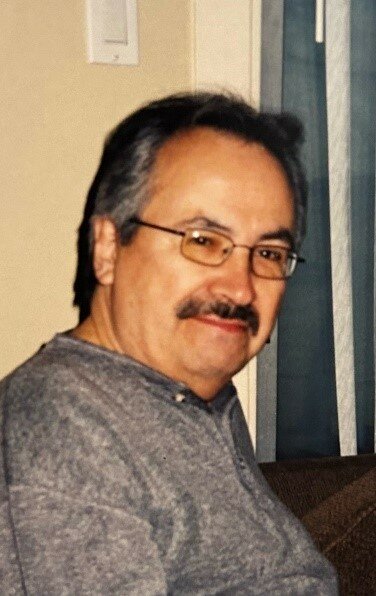 Share Your Memory of
Alan "Hank"


Obituary of Alan "Hank" Frank Henry
It is with great sadness that the family of Alan (Hank) Frank Henry, 80 years old, of Toronto, Ontario, announce his passing on Thursday September 21, 2023. He passed peacefully and was surrounded by loved ones at St Joseph's Health Centre.
Alan (Hank) was born in Toronto on September 27, 1942, at St Joseph's Hospital on the Queensway. Alan was the only child to his parents, Thelma and Frank Henry. He grew up in Parkdale and attended Queen Elizabeth Public School and Parkdale Collegiate.
Hank was a loving husband to his devoted wife, Diana Elaine (Richardson) Henry for 41 years. They were married on August 13, 1982, and they were each other's best friend.
He was a devoted father to his three children, Jay Frank Henry, Alicia (Lisa) Mae Henry, and D'Arcy Alan Henry who all loved him dearly.
He was a kind, loving, strong and generous man who had a great sense of humor. Over the years he made many friends and will be greatly missed by all who knew him.
Hank is survived by his wife Diane and his two children Jay (Chai Chi) and Lisa (Bernie). He was a beloved Poppie/ Grandpa to his grandchildren; Madeleine, Jacob, Mekailah, Alan, Tyler, and Jesse. He also has five great grandchildren; Mackenzie, Mason, Scarlett, Mason, and Rome. He will also be greatly missed by many other family members and friends who loved him.
Hank is preceded in death by his son D'Arcy Alan Henry, Bonnie (Horlock) MacDonald (mother of his three children), and his parents Thelma Dorothy (Oswin) Henry and Frank Charles Henry.
A Celebration of Alan's (Hank's) Life will be held from 2:00 p.m. to 4:30 pm on November 4th, 2023, at the Royal Canadian Legion Branch 344 on 1395 Lake Shore Blvd W, Toronto, ON.
Please come to join our family to celebrate Alan's (Hank's) life.
Any memorial donations may be made to the Cancer Society.
The family of Alan (Hank) Frank Henry extends their gratitude to the nursing staff and doctors at St Josephs' Health Centre, second floor, Morrow Wing and the fifth floor Palliative Care Unit, who looked after Alan with amazing care and compassion in his final days.