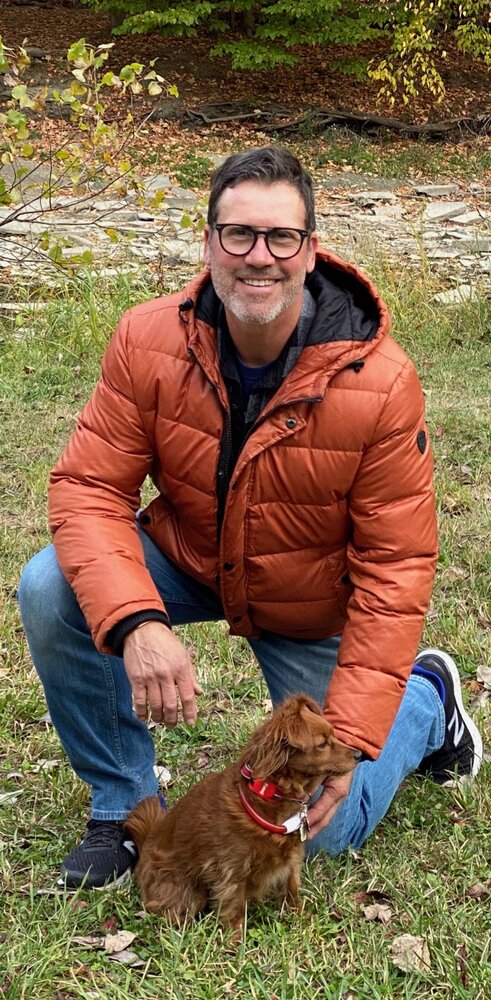 Obituary of Ron Roger Theim
Ronny was born in Toronto, the first child of Otto and Edith Theim. He spent his youth with his younger brothers Erwin and Rick and countless childhood friends in the parks and neighbourhood streets of 'The Valley'. When not camping in Tweed, the beaches at their family cottage in Balm Beach was one of his most cherished places to share with his pals. At the centre of these remarkable friends, Ron's laugh and zest for life helped keep this group of men together for their entire lives. Coming from hard working parents, Ronny followed their lead and became a dedicated electrician who any foreman wanted on their team and in fact, often begged to have. Ron was proud of his German heritage and if there was a schnitzel to be found (among other favourites), he was there!
Ron and Shauna met at a house party almost 30 years ago where their love story began, being introduced by friends, Beth and Buddy. Thanks to Brian, for dragging Ronny to hear him play that night! After marrying in 1999, they moved in and out of a few homes, bringing his 200 boxes of screws and his 15 shovels along each time! They were especially fond of their sixteen years in the country with their beloved friends from Inglewood, and the amazing community that became their second family. Their home was his treasure and Ron was the envy of everyone who marvelled at his immaculate lawns and gardens.
A handyman of any desired task, Ron was the perfect match for Shauna's unending swap of furniture, new lights, desired deck or installed cabana by the pool…okay, maybe the last two were of his doing. There wasn't a household scenario that Ron could not MacGyver out of. He was always there to lend a hand to family or friends, with his expert electrical/carpentry/you name it skill and all you had to do was FEED him! Ron was devoted to his career and was the top of his class. We know his brotherhood of electricians will never fill his void.
A lover of the outdoors and being active, he triumphed in finally buying a beloved Harley-Davidson to roam the Ontario countryside with his best mate, Kumps. His annual fishing trip was something he told stories about every year. He loved to ski, especially out west and to play hockey with Peter and friends. Ronny cheered his beloved Maple Leafs, year after year, no matter what.
Family meant more to Ron than anything. He will be dearly missed by his loving wife Shauna (nee-Doherty), mother Edith Theim, brothers Erwin (Susan) and Rick (Christine), mother-in-law Vera, in-laws Jim (Janet), Myra (Peter) and Noreen (Doug). There are so many great memories that his nieces and nephews will cherish forever. Tyler, Rachel, Nicholas, Julia, Nicola, Jenna (Rory), Sean (Paige), Trevor (Faye), Alicia (Tyler), Patrick, Maeve, Declan, Lily and Ailish will never ever forget him. His newer grand nieces and nephews were just getting to love him - Owen, Harrison, Callum and baby Ellie. His late nephew Daniel will be welcoming him with a huge hug. There are many cousins near and far who are sad to have lost him so young at the age of 59. And of course, his dearest pup, Poppy will forever miss her Tata.
Please join us for a visitation at Islington Golf Club: 45 Riverbank Dr. on either Friday Nov 3rd from 6-8PM or Sat Nov 4th from 10AM-12PM. A memorial service and celebration for family and friends will take place at 1:30PM at the golf club. In lieu of flowers, donations may be made in Ron Theim's name to The Heart and Stroke Foundation.