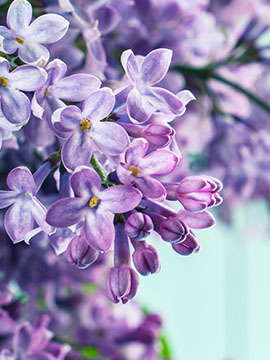 Share Your Memory of
Bernice


Obituary of Bernice Walker
Born to James and Hilda (née Wakelin) Mayor on July 6th 1934, Bernice was the youngest of three. She grew up in York township spending many happy summers with her maternal grandparents on their farm near Richmond Hill, accompanied by her older brother Don, and her cousins Rosemary and Murray.
Bernice also had great summers working at different camps throughout her university years, initially at Camp Oconto, then Camp Waseosa where she was head of waterfront, then finally at Camp Metagami where she helped build the original swim docks. Years later, she become the director of the "Treehaven Kitchen" at Bayview Glen Day Camp, where her daughters were spending summers as campers and counsellors. She also volunteered at Toronto's University Settlement when she was in high school, helping post-war refugees restart their lives in Canada.
She completed a Bachelor of Physical Education at University of Toronto, Class of 5T7 and worked as a phys. ed. and mathematics teacher in Scarborough and Belleville, where she met Wilfrid Walker, whom she married in 1960. Her first daughter, Kat was born in 1963, followed by Margaret in 1964, Jane in 1968 and Minn born in 1970. She was also close to her sister-in-law Lillian Mayor and her friends Marion Mason, Cathy McNeil and Rhoda.
At 46, Bernice returned to school at George Brown College, completing a Registered Nursing diploma in only two years. After that she worked for almost 12 years at the Toronto Western Hospital, eventually becoming Team Leader of the Neurosurgery Ward. She retired in 1994 and became active volunteering at the Toronto Zoo, a place that remained close to her heart.
Travel was also a great interest to Bernice. With Wilf, she travelled throughout Canada and the United States, mostly by train, as well as cruising in Alaska, crossing the Atlantic on the QE2 and through the Panama Canal. With her friend Marion she also travelled across Europe, to Kenya and twice to Hawaii. She also went to the Galapagos Islands with colleagues from the Zoo. Her last great adventure was to visit India with her daughter Margaret and son-in-law Stephen Robinson in 2006.
Through daughter Jane, Bernice had two grandchildren, Henry (13) and Winifred (Winnie) (6) whom she loved and spoiled greatly.
After the passing of Wilfrid in 2008, Bernice moved to the Grenadier Residence where she made new friends including Frances, Dawn, Sheila, Andrew and Gladys among others. She lived there independently until October 2018, even as she was struggling with cancer and memory loss. In November 2018, after a seizure, Bernice was taken to St. Joseph's Health Centre and ended her days under the loving care of the staff and volunteers at the Kensington Hospice, where she died peacefully with family by her side.
Donations in her memory can be made to:
or the Canadian Cancer Society