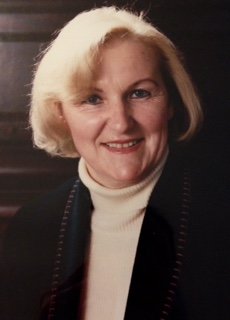 Obituary of Katica Smintic-Butkovic
Katherine (Katica) Smintic-Butkovic, 75, of Toronto, passed away January 8, 2019, with her family by her side.
She was born to the late Simun and Roza Smintic, September 19, 1943, in Cvetlin Croatia. Katherine came to Canada in 1965 where she studied hairdressing and opened her own hair salon business in Roncesvalles and Queen Street and later opened her second salon on Lakeshore.
She married and lived and worked in south Etobicoke for over thirty-five years. Katherine is survived by her two children: Rosemarie and Andy Butkovic, their spouses an, her grandchildren Mathais, Nevan and Lilia. She is also survived by her brother and two sisters: Stephan Smintic and family, Ljubica Visic and family, and Anica Ivankovic and family.
Katherine was an accomplished business woman and hairdresser, devoted mother and aunt. She loved to be play cards with her friends, travel, volunteer, and spend time with her grandchildren. She helped whoever needed help and had the most amazing heart. She passed her appreciation of food and traditional Croatian cooking/baking to all her nieces, nephews and children. Katherine was immensely proud of her family, and leaves behind nothing but beautiful memories. She was strong, intelligent, witty and sharp. Always there when needed. Katherine was a wonderful hairdresser with lifelong clients who considered her a friend and she considered her clients friends. When her clients were unable to come to her, she would visit them in their homes or care facilities to do their hair which was so much appreciated by her clients. She cared like no one else.
Funeral ceremony will be held on Tuesday, January 15th at 9am at the Our Lady Queen of Croatia Church located at 7 Croatia Street in Toronto (Bloor/Dufferin area). The burial of her ashes will take place at 10:30 a.m. at the Assumption Catholic cemetery on 6933 Tomken Road, Mississauga. The family asks that people make donations in support of St. Joseph's Health Centre's Emergency Department, in lieu of sending flowers.