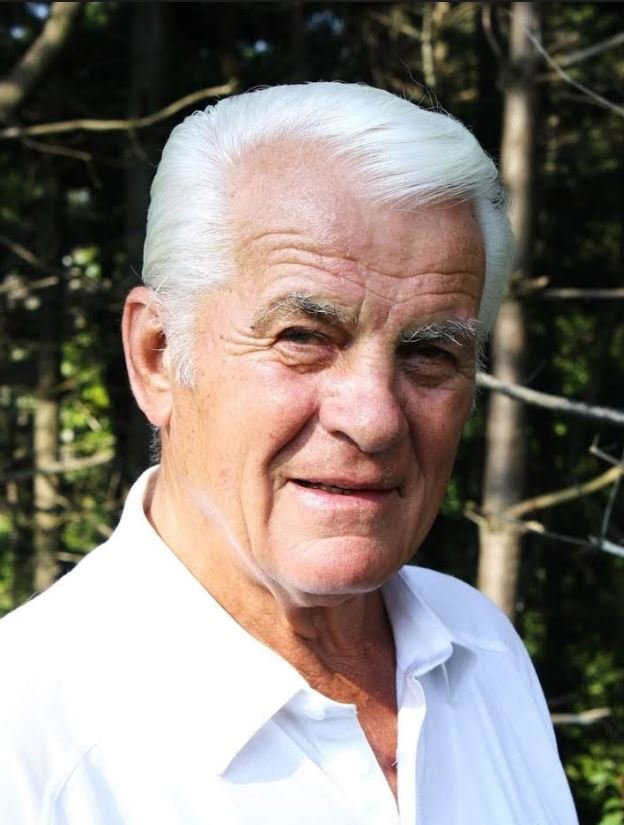 Share Your Memory of
Ivars


Obituary of Ivars Kulitis
KULITIS, IVARS (JOE)
January 27, 1936 – May 24, 2021
It is with great sadness that we share the passing of Ivars (Joe) Kulitis on May 24, 2021, at the age of 85. Ivars will be forever loved and cherished by his wife and partner for 61 years. Deeply loved by his daughter Tatjana
(Tanja) Desiree (Joe) and by his grandson Christopher Ivars. He will be sadly missed by sister Dagnija (Diane) Privitera (Joe, predeceased), brother-in law Hanno (Christa)Nephews and their partners, special Pops to Bill and the family. Predeceased by his parents Alfrids Kulitis and Vilhelmine Irene Rutentals.
Born in Riga, Latvia,they fled Latvia to Germany, then England and in 1951 to Canada. Ivars worked at John Inglis, Domglas/Consumers Glass as Distribution Manager, after his retirement he worked part time for his friend of 50 years Dave for Tri-Country Transportation and then for Lifestyle Sunrooms. An avid sportsman, he played cricket, soccer, table tennis, hockey, and golf. He belonged to the Toronto & District Table Tennis Club, Beaver Meadow Hunt Club, The Golden Eagles Golf Group, The Scarborough Major Hockey League and his Cherry Down Golf & Country Club. Every Club he was part of, he became the organizer and President. The family spent many summer holidays in Southampton and Sauble Beach. Ivars and Karin travelled back to Bavaria, Germany, Karin's home. Visited Austria, Switzerland, and Italy the second trip with Omi, Karin's mom, and Tanja. In winter for many years, they both travelled to beautiful Antigua, where they made good friends. He took the Scarborough Major Hockey League to its 50th Anniversary and then he and Karin retired.
He also loved Golf, it became the focus, after hockey he loved spending time at the beautiful Cherry Downs Gold & Country Club where he became captain as well and organized many events. His proud accomplishment after many years was the achievement of 4 Holes in One. 2 at his beloved Cherry Downs and 2 at Banty's Roost where he headed up the Golden Eagles. A hip revision Surgery slowed him down and he was no longer able to golf but kept in touch with many of the golfers. Ivars will also be missed by many at his favourite hangout, the Black Dog Pub and Restaurant.
Ivars had a full life, was very much loved and respected, he was lucky to meet so many wonderful people, who treated him and Karin so very kindly. Thank You all so very much you were all special to him. A life well lived, loved by many.
Cremation has taken place. Celebration of life to take place sometime in the future
In the distance there's a golf course
Where the fairways shine with dew,
Where traps are small and flag sticks call
On greens that all run true,
Where golf balls draw with ease across
Long carries, just for show,
Where tangled weeds and four-foot reeds
And couch grass never grows,
Where divots never need repair,
And bunkers have no rakes,
Where tee shots drop and promptly stop
Before the hazard stakes.
It's here that reunited friends enjoy,
A round once more together,
Still telling jokes and shaving strokes
In paradisal weather.
And here I'm sure that Ivars finds,
Eternal peace with those
Who've gone before, through that wide door,
For minnows, not just pros.
On that golf course in the distance
One day we all will hear,
Pals call our names to join their games,
Under skies forever clear.
In the distance there is a golf course,
Where I know we'll meet again,
On a tee that' is free eternally,
For which I say... Amen
"YEAH BABY!"
.