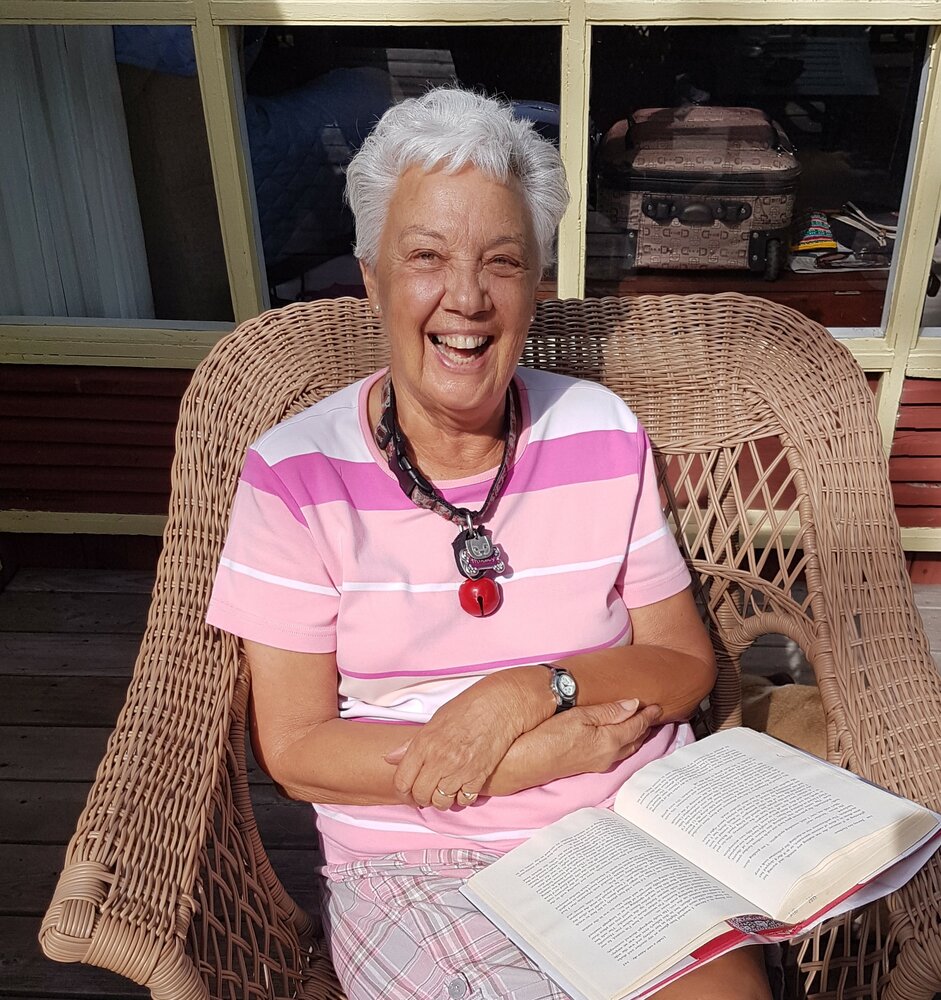 Share Your Memory of
Virginia


Obituary of Virginia Ann Hunter
Remembering Virginia Hunter

May 15, 1938 to November 19, 2021

Virginia Hunter passed away peacefully at Mackenzie Health Hospital on November 19, 2021 after a long
and courageous battle with cancer. It is wrong to say Virginia lost the battle because she never stopped
fighting. When anyone else would have broken, Virginia stayed strong, no matter how sick she was.
Virginia or Jinny, as she was known to her friends, was always full of life.
Jinny immigrated to Canada from Jamaica at the tender age of 18 and was ready to take on the world.
From the time she set foot in her new country, she was determined to live life to the fullest and did just
that, with flair and gusto!! Jinny loved to travel, meet new people and explore new worlds.
She was always first to help her family and friends with any problems they had and would move
mountains, if necessary. There was no request too big or too small for her and she would see it through
until the end.
Jinny loved her tennis dearly and was always up for a game no matter what. She also loved watching it
on TV and would constantly talk or yell to inspire her favorite player in the match. Aside from her family,
Jinny would say that tennis was her first love.
Jinny loved playing her Bridge and easily made many new friends in all of her Bridge clubs.
One of her favorite activities was entertaining family and friends and was most in her element hosting
dinner parties. She also enjoyed going out for dinners at her favorite places, sharing good food,
delicious drinks and many laughs with those closest to her. Also, who could forget her love of
margaritas!!
Her greatest love over the last 15 years was wintering with Bill at their little piece of paradise, in Mexico.
Every year the countdown was on as to when she could return. Jinny volunteered her time in Mexico to
various charities and events close to her heart.
Jinny lived every second of her life to the fullest. She was always on the go and never wasted a moment
of time. She always had a smile on her face and gave the best hugs.
She is survived by her husband Bill, her son David, her stepson Sandy, her nieces Nichola, Deborah and
nephew Michael.
A celebration of her life will be held between 12pm-5pm on Saturday, December 11, 2021. Wine and refreshments will be served. Due to Covid-19
protocols and limited space, please email David at bigdaveh46@gmail.com to co-ordinate visiting times.