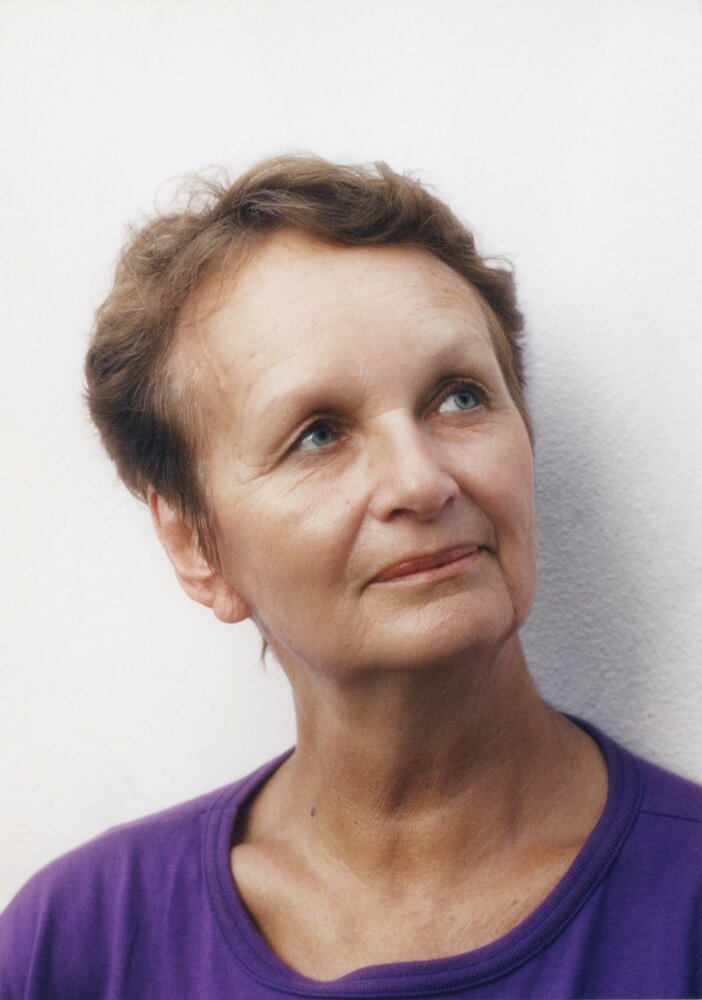 Share Your Memory of
Anna


Obituary of Anna Lapczynski
Anna Maria Lapczynski (nee Ciesielska)
Born July 15th, 1927, Gidle, Poland. Died September 19th, 2022, Toronto, Canada
Born in a small village in Poland, a miller's daughter, the youngest of 11 in a close-knit Catholic family, Anna Lapczynski had strong family values and an entrepreneurial spirit that she and her late husband George took with them to Canada, and would continue to hone and hand down to successive generations.
In her lifetime, she was known by many names: 'Mamcik' or 'Mamcia' to her four children – Ewa, Jola (deceased), Tom & Anka; 'Babi' to her eight grandchildren; 'Babi-Babi' to her 10 great-grandchildren; and'Hanuśka' to her loving husband.
Born in Gidle, a village near Radomsko in southern Poland, Anna remembered her early childhood warmly. Her father, Roman, was a small farm owner and miller, while her mother, Waleria (Valeria), was a homemaker who baked 14 huge loaves of bread every week, using the flour from their mill and harvested vegetables from their garden to feed her family, farm workers and any neighbours in need.
Anna was 12 when the Nazis invaded Poland. One of her strongest memories from this time was wearing a bright, red dress while running to hide from German bombs in the forest nearby; everyone around her was yelling for her to take off her dress because they were worried that she would be too visible to the planes overhead.
In 1943, her father was killed by Nazis in their own home, which both Anna and her mother witnessed in horror. During the months that followed, the entire family scattered around Poland, moving from place to place for safety, as the Germans sought them out for being part of the resistance.
In 1944, Anna was in Warsaw when the Warsaw Uprising took place. She was with the family of her oldest brother Henryk, who was killed in the first days of the uprising.
Then 17, she was rounded up and transported in a cattle train to Ravensbruck Concentration Camp for women in Germany, where she worked digging roads in freezing winter weather with her feet wrapped in newspapers, wearing wooden clogs and rags. She spoke of the constant hunger, immense cold and being covered in lice, as well as the cruelty of the German guards who treated the prisoners like worthless animals.
When the Russians advanced into Germany, many Nazis fled the camp giving Anna and a couple of her friends the opportunity to escape. Being starving and helpless, the girls main goal was to avoid being caught and raped by Russian soldiers. Upon making it home, Anna's mother could hardly recognize her — she was just skin and bones.
In the spring of 1945, she met George (Jerzy) Lapczynski and they married only three months later, in August of that year. He was the love of her life, and they created a loving partnership that was admired by many, and only strengthened over the years.
In that early post-war period, as their family grew, they lived in a multi-generational house, alongside George's parents and his brother's family, all under one roof but in separate apartments.
Like many free-spirited Poles, Anna and George encountered numerous setbacks in those years due to their entrepreneurial work, which was strongly discouraged by the Communist regime in Poland.
So when an opportunity presented itself to visit a friend in Canada in 1963, they organized care of their four children with Anna's sister, 'Ciocia Stasia', and took their chances at a fresh start abroad. Anna would often say later that the three years without their children was the hardest time of her life.
In Toronto, the couple took on whatever jobs would come their way to support themselves and their children back in Poland. To make extra money, Anna started baking homemade pastries and cakes on the most basic appliances in their temporary home – simply a rented room. George would package the baked goods and deliver them to stores and other outlets for resale.
The baked goods were so well received that they decided to try to make a full-time living out of this skill. With help from many wonderful people who believed in their dream, co-signed loans and lent them money, they bought their first little grocery store at the corner of Fermanagh and Sorauren, in Toronto's West End.
Using very simple kitchen tools for this first store, primarily a hand-mixer and basic home oven, Anna would bake dozens of cakes and pastries every day. She spent hours kneading dough by hand, resulting in her right hand becoming slightly larger than her left. She had to have her wedding band cut off more than once because it no longer fit her finger.
However, as the business grew and prospered, they were able to buy a professional mixer and larger ovens. Then in 1966, the family was reunited. The four children, now young adults and teens, were able once again to help their parents, whether in the store and bakery, or in cooking meals for the family.
Two years after this, Anna and George bought a second property in Bloor West Village, which had a store front as well as four apartments on the second floor. The family moved into the upstairs rooms, and Anna's Delicatessen — known as Anna's Bakery after they sold it — came to life at 2394 Bloor St. West, near Armadale.
The success of this business freed Anna and George to purchase an old log home on a lakefront property two hours north of the city. This became a central meeting place for family, friends and four generations of Lapczynski offspring over the next several decades.
The "cottage" has always been a place where everyone is welcome and every day is a celebration of life! Playing cards, singing, dancing, swimming, fishing, mushroom picking and endless outdoor adventures are just some of the pastimes shared in this wonderful place.
Anna and George always worked extremely hard at their businesses but they never complained. Anna often woke up to begin baking at 2 a.m., sometimes after only a few hours of sleep.
After they sold their first deli on Sorauren in order to concentrate their efforts on the Bloor St. location, they bought a house on Kipling Ave. that became their long-term home.
When they sold Anna's Delicatessen on Bloor, they began to spend their winters down south and their summers at the cottage, almost always with family and friends.
Anna and George became actively involved in the fight for Poland's freedom as active members of the Polish Canadian Action Group including protests outside the Polish consulate in Toronto.
George passed away in 2009, which was very hard for Anna after more than 60 years together. She also grieved the loss of her daughter Jola in 2016.
As Anna's health deteriorated, in addition to her family's care and attention, she was blessed with incredible live-in caregivers and PSW's in her final years.
A special thanks to a few special people who filled an important role, apart from close family, over the past years in Anna's life: Marysia,who looked after her for two years and truly became a part of the family; Fr. Edward Ewczynski, a long-time family friend whose visits Anna looked forward to eagerly and whose friendship she cherished; and Ewa Taubenfligiel aka "Grubsiu", who was like another daughter to her.
Anna passed away peacefully, in her own home, surrounded by her family. She was ready to join her wonderful husband and daughter Jola, as well as her son-in-law Tom Czudec (Anka's late husband). She will be remembered as a woman who balanced strength and her personal convictions with sensitivity, kindness and tolerance. She was warm, loving, caring and always had a smile on her face and a kind word for everyone around her
In lieu of flowers, a donation to a charity of your choice or the following would be appreciated:
Dorothy Ley Hospice: - https://dlhospice.org/ways-to-give/planned-giving/
Wawel Villa Residence: - https://www.canadahelps.org/en/dn/15493