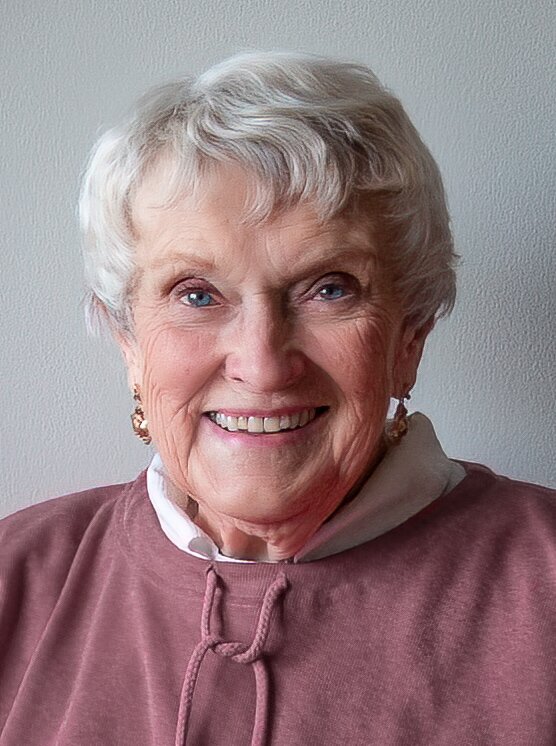 Share Your Memory of
Rowena


Obituary of Rowena Van Seters
Van Seters, Rowena (nee Elliott) died in the providence of God on February 23, 2023, in Toronto only three weeks before her 90th birthday. Her dear husband, Arthur predeceased her in 2011. She will be deeply missed by her five sons and their families David (Adine), Philip, Juliette, and Sarah; Stephen (Andrea), Luke, Alexa and Samantha; Tim and Aaron; Philip; and Tom (Susannah), Nate and Naomi and also by her sister, Charmaine Wilcox. Her sisters, Shirley Boughen and Laurene Fuller predeceased her.
Rowena was born in Willowdale, ON, the youngest of four children. She attended McKee Public School and Earl Haig Collegiate High School. After high school she enrolled in the Women's College Hospital nursing school. After graduation she took a course in public health nursing at the University of Toronto, which led to three years with the Victorian Order of Nurses in Toronto.
In 1958 she married her high school sweetheart, Arthur Van Seters. His undergraduate and graduate studies took them to Philadelphia, PA and Richmond, VA where Rowena nursed in both city hospitals. From 1959 to 1967 their five sons were born. For Art's profession as Presbyterian minister and principal of three theological colleges they lived in Port Elgin and Sackville, NB, St. Lambert, PQ., Vancouver, BC, and Toronto, ON. Rowena provided pastoral care in the extensive care unit of University of BC Hospital. Art's appointment as moderator of the Presbyterian Church of Canada took them to Edinburgh, Scotland for six months. A lot of travelling and interesting situations!
Rowena was always full of life and energy with an endearing, playful sense of humour. She was constantly looking to add a little extra fun to holidays, special occasions, and everyday family life. She showed immense love for her family and thoughtfulness to everyone she met.
A person of unfailing encouragement and radiant hopefulness, Rowena's life and faith will be celebrated at 5:00 PM on March 12th, 2023, at Armour Heights Presbyterian Church, 105 Wilson Ave, Toronto. A reception with a light dinner will follow the service. If you wish to attend the reception, please rsvp to davidvanseters@gmail.com by March 6th. Memorial donations can be made to Presbyterian World Service and Development at: https://presbyterian.ca/pwsd/donate/ or by mailing a cheque to 50 Wynford Drive, Toronto, M3C 1J7.